On Monday Adam and I flew to Canada. We're so excited for a summer here, we've done 2 winters but never a summer so it'll be interesting to see what the village is like. The flight was super simple, it went very quick actually. Coming through immigration on our visas was surprisingly easy too.

On the first day here I went to pick up my bike from Vic, I've never owned a proper mountain bike before. It's a 2012 Norco Range.

I attended my first women's night on Wednesday, this was my second time in the bike park. I went to the park briefly on Monday evening after picking up my bike. Women's night was super fun, I got the Monday and Wednesday pass. I likely won't go both nights but I didn't want to restrict myself with only getting the one night pass. They do a raffle at the end where companies and sponsors give prizes at every event, I won some purple Dakine shorts. WIN!!

Saturday took a turn for the worse. First full day in the bike park with Adam and Tom, and I went over the bloody handlebars on my bike. On a run called Blueberry Bathtub of all names! I got patrolled off the mountain and they did an x-ray where I can see I have an AC separation in my left shoulder. Basically the ligaments that keep the collar bone and shoulder blade together have snapped. The doctor isn't 100% sure how serious it is yet, but he has noted that I won't be able to ride my bike for the rest of summer. Fucking devastated! He has referred me to a specialist on Tuesday as he wants a second opinion.
This image shows the x-ray, and the line shows the 24.6mm separation.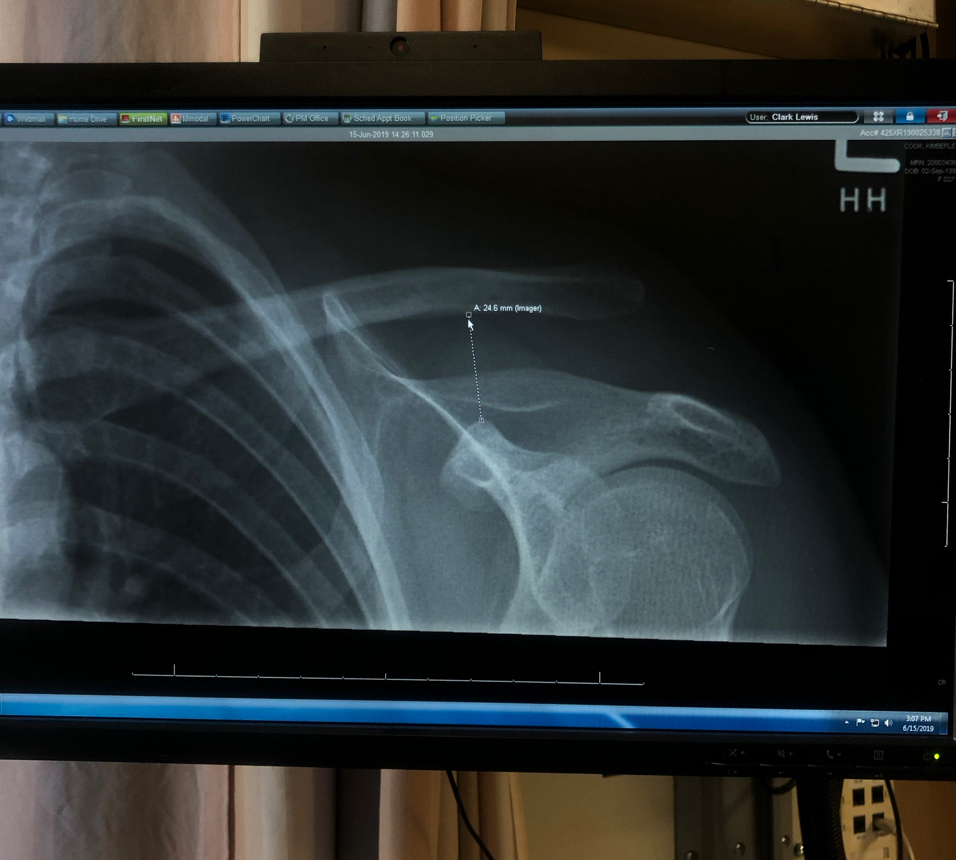 This whole thing sucks and is a complete blow to my summer plans but I'm trying to stay positive.
KC x
P.S Click here to read my previous week round up.