When Adam and I decided to go to Disney World I'm not gong to lie my expectations were pretty low. Not because I didn't know it wouldn't be magical because I knew it would. But because it's never been a dream of mine to go. Yes I love Disney, and yes I grew up watching Disney films but it was never somewhere I would want to spend months saving for. So when we decided to go to Miami for 3 weeks it was a no brainer. This article isn't going to tell you to visit, what it will do is give you some useful bits of information to know before you visit.
First up is FastPass+, this is the service that lets you queue jump (for free) the majority of their attractions and entertainment. For one park per day of your visit you can secure up to 3 FastPass+ selections. Getting to queue jump is great, but the restriction on one park per day is a little frustrating, so plan your selections carefully. Tip 2, if you notice one of your selections doesn't have a queue you can cancel your selection and re-use on another ride. Tip 3, once you've used up all 3 selections you can book more, so I recommend trying to get them all in as early as possible. Wait there's more, even if you've already booked your slots online and Space Mountain at 3pm was all booked, check online again throughout the day as slots tend to open up.
Secondly, if you're visiting as a pair (or group actually) and you don't mind going single rider, do it. It'll save you so much time. When we arrived at the Rock 'n' Roller Coaster in Hollywood Studios there was an 80 minute queue. We decided to go single rider and got on the ride within 5 minutes, we then ended up sitting one in front of the other, so complete win. Other rides we went single rider on were Expedition Everest and Test Track. Test Track we even got seated next to each other. Seriously this is such a good way to save on time, particularly if you've got limited park time.
Third tip, if it's your first time visiting or you're celebrating a birthday, find someone who it giving out badges and get one with your name on. They're super cute, free, and make a great little memento.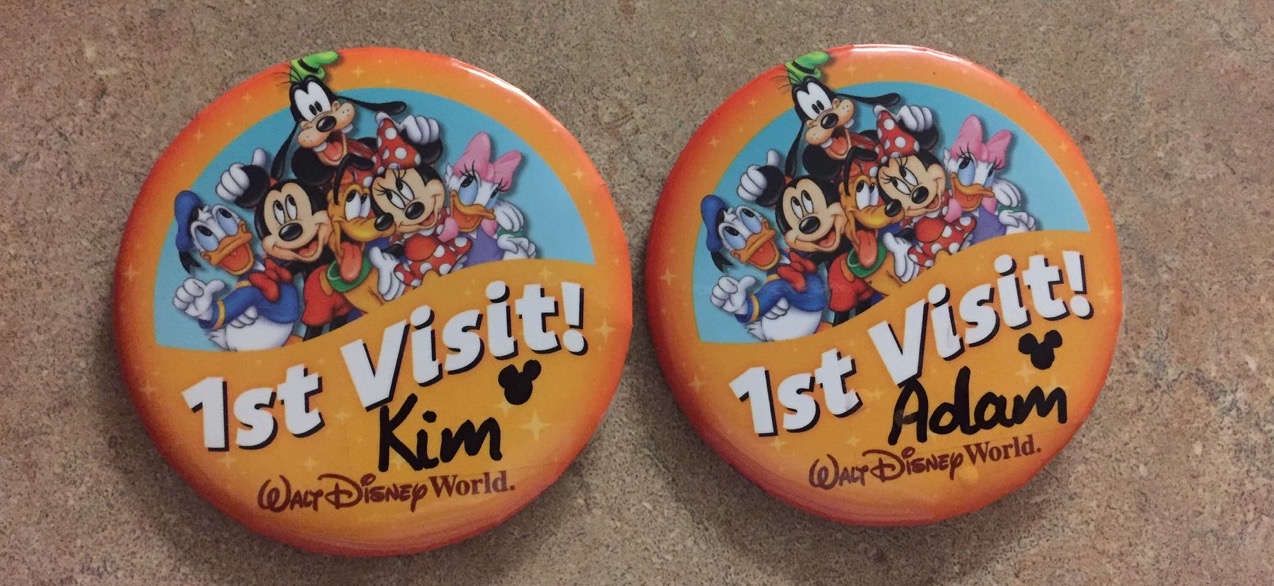 Fourth tip, download the Disney app. There are so many things in the app that you can do that enhance your trip experience. I know that's ridiculous because it's an app, but being able to see queue times is huge, being able to book a table in a restaurant and see showtimes. This all makes it worthwhile and the app is free.
Fifth and final tip, if you're not staying in a Disney resort hotel the wristbands are pretty pointless. Yes they're fun and make a good souvenir, but you don't need one. Being able to link up your debit/credit card is the best benefit, but you don't get that feature if you're not staying in one of their resorts. You can do everything with your entrance card. I say this but we did get one because we wanted it as a souvenir and for $12.99 it's not super expensive.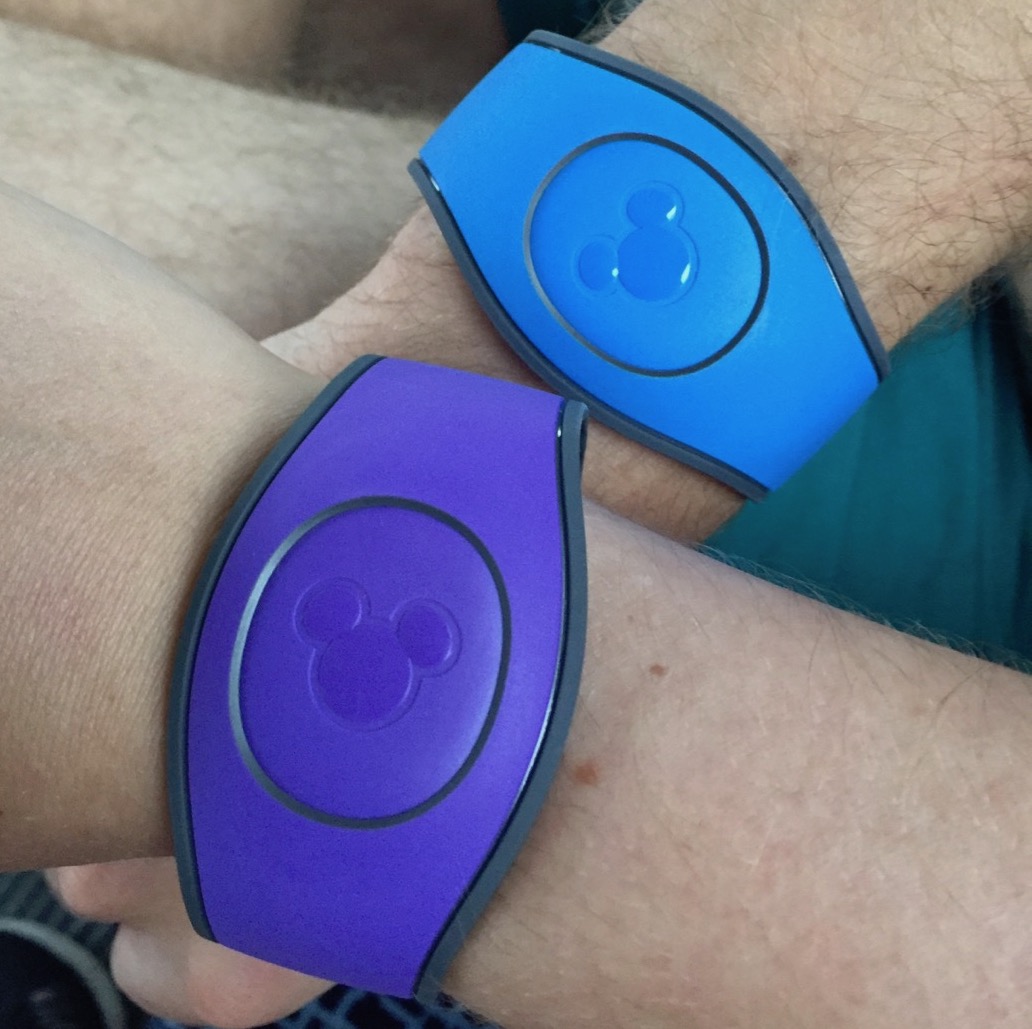 Oh and this isn't really a tip but I did want to mention the rides in this post. My absolute favourite thing about Disney World is that all of the rides are aimed at everyone. It does not matter whether you're a child or adult, you will enjoy the rides. There is something truly magical about them that means every member of the family will enjoy them.
KC x